psychoanalytic
training program
the excitement of advances in psychoanalytic thought built
on our rich heritage of psychoanalytic theory
As a center for inquiry, clinical training, and research, we embrace the tripartite training method. Immersion in a training analysis infuses coursework with personal meaning and augments engagement in three supervised control cases.
We welcome applicants from a variety of disciplines to take part in this unique exploratory adventure that will increase knowledge, expand self-awareness, and enhance clinical proficiency.
The Institute of Contemporary psychoanalysis accepts applications for psychoanalytic training throughout the year. Applications may be submitted at any time however, if submitted after July 1st, we cannot guarantee they will be processed in time to start that September.
Weekend courses are taught one weekend per month (Friday – Sunday), six months per academic year.
Courses will be offered through a hybrid method. While classes will primarily take place in-person at 11400 W. Olympic Blvd, Suite 200, Los Angeles, CA 90064 some candidates and faculty may choose to participate via Zoom.
2023-24 dates for the Psychoanalytic Training Program:
September 8 – 10, 2023
November 3 – 5, 2023
December 8 – 10, 2023
January 26 – 28, 2024
March 22 – 24, 2024
May 3 – May 5, 2024
A graduate mental health degree or the equivalent is required.
Applicants must be licensed in the state in which they practice. In addition, they must have a sufficient amount of postgraduate experience to prepare them for psychoanalytic training.
Applicants who have experience and training beyond the minimal requirements in another psychoanalytic institute will be considered for advanced candidacy.
Applicants to all programs are asked to submit a completed application form, a brief psychological autobiography, a curriculum vitae, academic transcripts, copies of their license and malpractice insurance, and an application fee.
Following a review of these materials, those applicants who are accepted for the next stage of admission will be interviewed by three ICP members and one candidate member.
Interviews will assess personal and professional qualifications; at least one interview will require the presentation of case material.
For questions regarding our Psychoanalytic Training Program (including Research Candidates), please contact the Admission Chair:
Mark Winitsky, PsyD, LMFT
(310) 474-0354
markwinitsky@gmail.com
| | |
| --- | --- |
| Annual Tuition for Full Time Status | $3,500.00 |
| Annual Admin Fee | $100.00 |
| STRF Fee (one-time fee)** | Currently $2.50 for every $1,000 rounded to the nearest $1,000 of the total institutional charges per enrollment agreement. |
** STRF (=Student Tuition Recovery Fund) is charged in full in the first year of attending the program. It is mandatory for California residents, or for students enrolled in a residency program. The fee is  charged on the full program Enrollment Agreement Period and is non-refundable unless a notice of cancellation is made through attendance at the first-class session, or the seventh day after enrollment, whichever is later. You are not eligible for protection from the STRF and you are not required to pay the STRF assessment, if you are not a California resident, or are not enrolled in a residency program.
Third Party charges for Supervision of Control Cases and Personal Training Analysis are payable to Third Parties and are not included in the ICP Tuition fee. These charges are negotiated privately, without ICP's involvement.
Applicants who are people of color and who demonstrate financial need may be eligible for an Ethnic Minority Scholarship. Please direct any questions or concerns regarding financial assistance to the Chair of the Scholarship and Loans Committee (SAL) – Ellen Lehman, PhD – at email e133@aol.com or (310) 393-0800.
We have a rolling admissions process, so that your application can be considered as soon as it is complete.
Application fee (non-refundable): ICP cannot guarantee an admissions decision for the Fall if application is received after July 1st
$200.00 for applications received before June 1
$225.00 for applications received on or after June 1st
Please complete all sections of the writable PDF application form
Email your application along with all supporting documents listed to office@icpla.edu
Applications will be processed once the non-refundable application fee is received
There are four years of seminars. The course of study at ICP encourages candidate independence, along with responsibility to master a core body of psychoanalytic knowledge.
The ICP curriculum is derived from its guiding principles: a critical consideration of the diverse theory and practice of contemporary psychoanalysis combined with respect for the academic freedom of candidates and members. The course of study should lead to informed and independent thinking; we instill a learning process that will continue long after graduation. The curriculum gives candidates considerable freedom to choose among seminars: half the course offerings are case conferences and electives. In addition, candidates are encouraged to propose their own electives and to engage in independent study. The Institute will expect that candidates demonstrate clinical skill and understanding of basic psychoanalytic principles through their performance in supervision, written case reports, and seminars.
CORE COURSES:
First-year Core Courses
History of Psychoanalysis
Basic Concepts
Infant and Toddler
Freud
Clinical Case Seminar: Analysts Presenting
Second-year Core Courses
Object Relations Theory
Self-Psychology Theory
Intersubjectivity Theory with Phenomenological Contextualism
Relational Theory
Third-year Core Courses
Ethics and Boundary Dilemmas
Diversity, Power & Privilege
Research and Writing (discontinued in 2022-23 academic year)
Clinical Case Seminar: Candidates Present (new starting 2022/23 academic year)
Fourth-Year Core Courses
ELECTIVE COURSES  (developed annually in collaboration with candidates); recent electives have included:
Dreams
Gender & Sexuality
Sadomasochism & Perversions
Mentalizing
Advanced Klein & Bion
Ego Psychology
Primitive Mental States
Interpersonal Psychoanalysis
Film & Psychoanalysis
Substance Use & Abuse
And many more
CE Certificates are awarded at the end of the academic year. Ces awarded are based on full attendance (2.5 credits for each individual class).
Please note, not all classes in the Psychoanalytic Training Program (PTP) will provide continuing education units (CE Credit). Candidates/students can email the ICP office at office@icpla.edu to ask which classes will provide continuing education units (CE Credit) each year. Please also see details listed under Policies and Accreditation.
We ask that all participants return the post-program evaluation form emailed to them at the conclusion of the program.
Our Psychoanalytic Training Program is approved by the American Psychoanalytic Association (APsaA) and accredited by the Accreditation Council for Psychoanalytic Education (ACPEinc).

The Institute of Contemporary Psychoanalysis (ICP)  is approved by the Bureau of Private Postsecondary Education (BPPE)  to operate as an Institution Non-Accredited.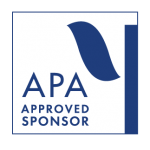 The Institute of Contemporary Psychoanalysis is approved by the American Psychological Association to sponsor continuing education for psychologists. The Institute of Contemporary Psychoanalysis maintains responsibility for the program and its content.
APA is a recognized approval agency of the California Board of Behavioral Sciences and provides continuing education (CE) programs for psychologists and other mental health professionals, including Social Workers and Marriage, and Family Therapists (LCSW, LMFT, ASW, IMF, LEP, LPCC, PCCI).
No one in the planning or presentation of this activity has any relevant financial relationships with a commercial interest to disclose.
Please submit any requests for Special Accommodations to the ICP Office prior to registering or at your earliest convenience to ensure that we are able to assist.