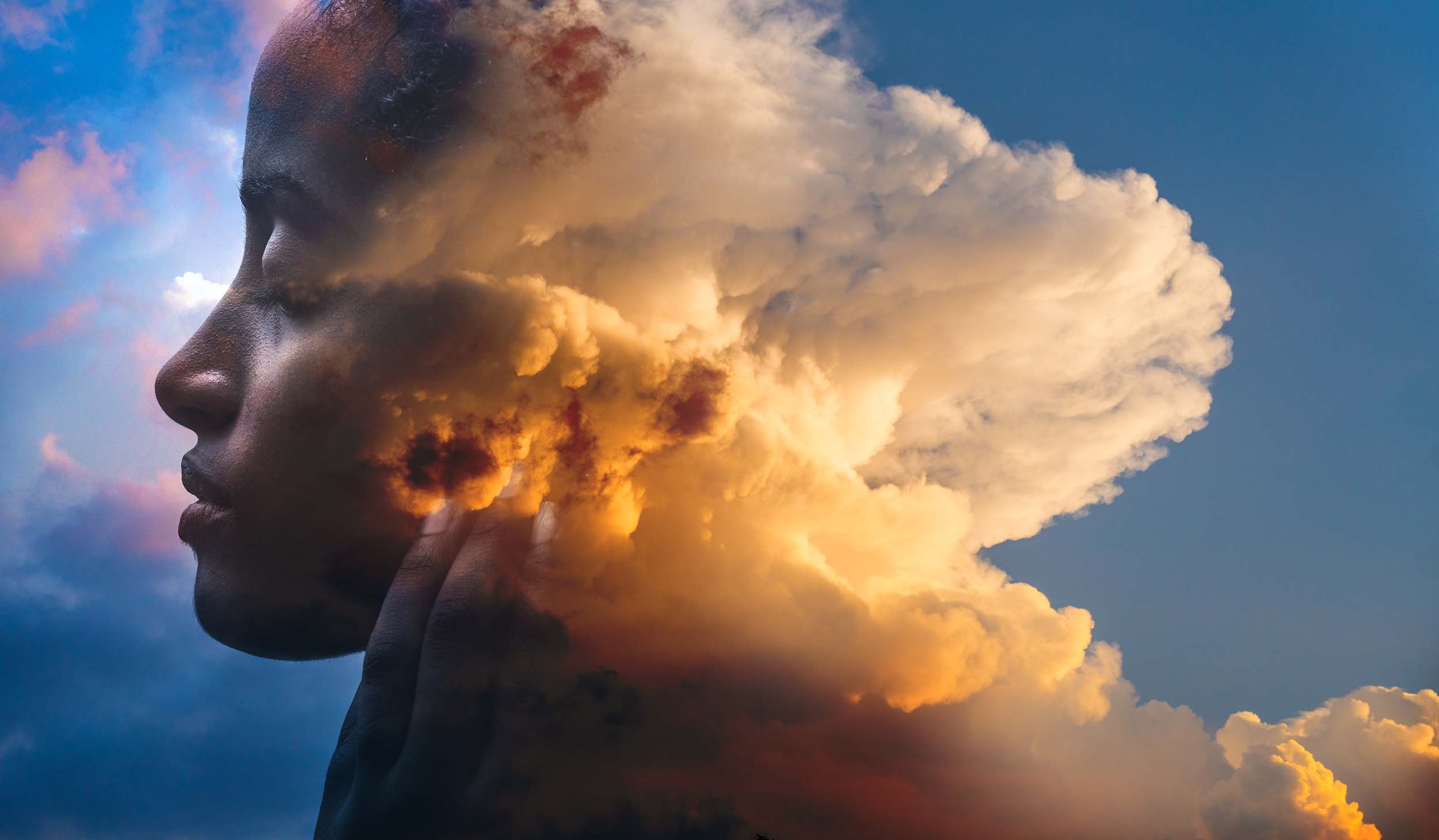 Expanding psychoanalytic passion: a conference in memory of and inspired by Christina Emanuel
January 14, 2024 @ 8:00 am

-

4:00 pm

PST
We will experience Christina's contributions as we elaborate on areas of her passion and expand our psychoanalytic perspectives. Participants will explore challenging places of analytic work from different theoretical perspectives of working in the psychoanalytic field.
presentations
Autism is the Treatment: Suturing the Rupture Between Body and Mind by Leon Brenner, Ph.D: Autism is commonly characterized as a developmental disorder in mainstream contexts. However, when viewed through the lens of psychoanalysis, all forms of subjectivity appear disordered, perpetually restricted in a state of arrested development. This lecture aims to reconceptualize autism not as a disorder, but as a unique approach to bridging the deep rupture between body and mind. Drawing on Dr. Brenner's extensive research in Lacanian psychoanalysis, we will present autism as an existential perspective that healthcare practitioners ought to embrace and support, rather than seek to modify or eliminate. By actively listening to autistic individuals and creating a space for their voices to be genuinely heard, we can shift our focus from curing to caring.
Psychoanalytic Perspectives on Substance Use and Mis-use by D. Bradley Jones, Psy.D, LCSW: Traditional psychoanalytic theorizing and discourse has had a long history of bifurcated thinking around substance use and misuse. Just as the narcissist was deemed un-analyzable for many years, the substance user was also excluded from traditional psychoanalytic treatment until they were able to manage sobriety. Traditional substance use treatments and the tenants of Alcoholics Anonymous are equally burdened with problematic assumptions about the character of the substance user. Traditional treatments propound inarguable ideas about what will help people shift from addictive action. When these programs work, they offer great benefit to our patients. When they do not work, what can the psychoanalyst keep in mind to help motivate their patients to stay engaged in psychoanalytically informed treatment rather than succumbing to a therapeutic stance that implicitly blames the patient because they will not stop using? How do we help the patient to start considering their substance use without requiring them to stop? This aim of this lecture is to stimulate a discussion about the psychoanalytic treatment of substance use and misuse and other self-harming behaviors.
Placement, Displacement, Replacement: Where the Social and the Unconscious Interpenetrate by Steven H. Knoblauch, Ph.D.: This event will consist of a series of private and shared reflections on how we and our patients experience our place in relation to others, how we describe this experience and the motions/emotions of these experiences including being replaced and/or displaced.
On Using Metaphors In the Analytic Conversation by Giuseppe Civitarese, M.D. Ph.D.: Within post-Bionian analytic field theory, metaphors have a special status. For they represent a way of talking to the patient that does not saturate meaning – it is less about "giving interpretations" and more about having a meaningful conversation, i.e. one that aims to strengthen the bond. In short, it is about privileging being over having, developing function over possessing knowledge, transforming into O rather than K, in Bion's jargon. Not only that, but metaphor can be a way of communicating to the patient, without necessarily making it explicit, that the analyst takes responsibility for listening to the signals of the analytic field from the point of view of the We and not from that which keeps the I/you split active. To illustrate these points, some clinical vignettes will be briefly discussed.
Metaphors and Their Storylines by Daniel Goldin, M.F.T, Psy.D.: Aristotle believed that having a grasp of metaphor was a sign of genius, as it "implies an intuitive perception of the similarity in dissimilarities." Freud saw this metaphoric grasping together in the art of the dreamer, who compresses into a single story a day's worth — perhaps even a life's worth — of important stories. He compared the metaphoric mandate of condensation implicit in the dream work to the task an illustrator faces in coming up with a single illustration to represent the day's headlines. This talk aims to trace the hidden imaginative process behind this process of augmenting through reduction, of compressing dissimilar ideas into one working parable. Both the dreamer and the analyst follow invisible immaterial schemas or storylines that serve as a kind of procedure for the telling of a story but are not the story itself. Like the symmetry of a group of marbles, a storyline has no existence of its own — symmetry cannot be separated out from the grouping of marbles nor a storyline from its story — and yet both have the power to organize other groupings and other stories. They have an immaterial coding power. We psychoanalysts have divided ourselves into tribes, each arguing in favor of one site of psychoanalytic change — the here-and-now — the transference — the so-called real relationship – dreams — trauma — infancy — the self-self-object matrix — moving from dissociation to conflict — but our true art lies in following a structural invariant that invisibly organizes our imaginings together in all these realms, following it wherever it may lead with a certain faith in the rule of metaphor.
Interpretation: Voice of the Field by Donnel B. Stern, Ph.D.: To patients, the most memorable moments in psychoanalytic treatment are seldom the contents of the analyst's interpretations, but the feeling of being understood. Interpretations are most meaningful, I argue, not because of what they say, but because each one is evidence that the analyst, who generally becomes someone of great significance to the patient, knows the patient more than they did the moment before. I call this process "witnessing" (Stern, 2009, 2012, 2022, 2023), and as a result of it patients not only know and feel—they also "know and feel that they know and feel." They can feel their roles in authoring their own experience. Therapeutic action results: Patients "come into possession of themselves."
Interpretations are the outcome of shifts in the interpersonal field, which reveal this new freedom to think and feel. This allows creation of the analyst's interpretations, which therefore are a sign of the new way of being that has now become possible between analyst and patient. Field shifts are jointly created, without conscious intention; and interpretations arise from field shifts. Interpretations are therefore not created independently by the analyst, but are instead the voice of the field. The article ends with a clinical illustration of these ideas.
learning objectives
Participants will identify the strengths of a facilitative approach, sensitive to the uniqueness of autistic life.

Participants will identify 3 different elements often found in the etiology of substance misuse.

Participants will describe at least 2 ways that placement or its absence impacts social and unconscious experience.

Participants will distinguish listening from the I/You perspective from listening from the We or field perspective.

Participants will describe how "a larger story" shapes and constrains the conjoined imaginings of analyst and analysand.

Participants will describe how they will apply to their clinical work the concept of witnessing.
cost & details
Early Registration through December 1st 2023 / Late registration after December 1st 2023:
Candidate/Pre-licensed – $100/$125
ICP Members – $175/$200
Non-Members – $200/$225
Registration ends on January 14th 7AM PST
Above prices do not include Eventbrite's non-refundable servicing fees and processing fees. The ICP Refund Policy can be honored on ICP pricing only. All additional Eventbrite fees are non-refundable at the time of purchase.
There will be 6 CE Credits offered. To receive CE Credits attendees will need to stay for the entirety of the program.
With the exception of the presentation by Steven Knoblauch, Ph.D., this Zoom event will be recorded and is available to those who register. Recordings will be sent out after the conference. CE Credits cannot be granted to those who only watch the recording. In signing up for this event you give your consent to be recorded. 
| Time (PST) | Schedule |
| --- | --- |
| 8:00am | Conference start and welcome |
| 8:10-8:20 | Dedication to Christina by Steven Knoblauch |
| 8:20-9:00 | Leon Brenner Ph.D.: Autism is the Treatment: Suturing the Rupture Between Body and Mind |
| 9:00-9:20 | Discussion |
| 9:20-9:30 | Break |
| 9:30-10:10 | Daniel Bradley Jones Psy.D., LCSW: Psychoanalytic Perspectives on Substance Use and Mis-use |
| 10:10-10:30 | Discussion |
| 10:30-10:40 | Break |
| 10:40-11:40 | Steven Knoblauch Ph.D.: Placement, Displacement, Replacement: Where the Social and the Unconscious Interpenetrate * this talk will not be recorded  |
| 11:40-11:55 | Words from Christina's family |
| 11:55-12:00 | Break |
| 12:00-12:40 | Giuseppe Civitarese M.D. Ph.D.: On Using Metaphors In the Analytic Conversation |
| 12:40-1:00 | Discussion |
| 1:00-2:00 | Lunch |
| 2:00-2:40 | Daniel Goldin, MFT, Psy.D.: Metaphors and Their Storylines  |
| 2:40-3:00 | Discussion |
| 3:00-3:40 | Donnel B. Stern, Ph.D.: Interpretation: Voice of the Field |
| 3:40-4:00 | Discussion |
| 4:00pm | Reflections and closure of conference |
CE Credit
The Expanding Psychoanalytic Passion conference will offer 6 CE Credits for participants that attend the entire time.
We ask that all participants return the post-program evaluation form emailed to them at the conclusion of the program.
Special Accommodations
Please submit any requests for Special Accommodations to the ICP Office prior to registering or at your earliest convenience to ensure that we are able to assist.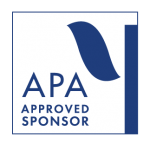 The Institute of Contemporary Psychoanalysis (ICP) is approved by the American Psychological Association to sponsor continuing education for psychologists. The Institute of Contemporary Psychoanalysis maintains responsibility for this program and its content.
The Institute of Contemporary Psychoanalysis (ICP) is a continuing education provider that has been approved by the American Psychological Association, a California Board of Behavioral Sciences recognized approval agency.
No one in the planning or presentation of this activity has any relevant financial relationships with a commercial interest to disclose.
The Presenter/s will receive an honorarium.
Share This Story, Choose Your Platform!